Day-to-day operations at the local Archipelago Brewery are different from larger outfits. Here are three observations we made.
Everything about our visit to Archipelago Brewery was a treat for the senses. Located in the far west of Singapore, we drove past several industrial parks before spotting the turn in.
After getting access passes, donning boots, goggles and watching an instructional video for safety, we were finally ready to visit the brewery! Mr Malcolm Davies, head of the local outfit, took us through the process of making beer.
Here are three observations Aerinlé made: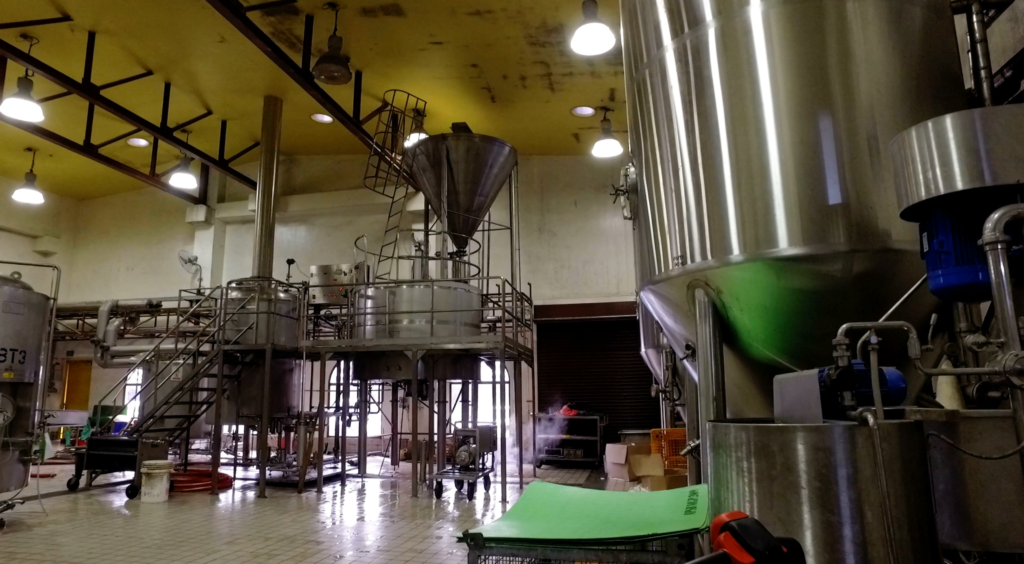 1) There is a fair bit of heavy lifting
The brewery specialises in craft beers and has a smaller output than commercial labels.
Machines are suited for the brewery's current output, Mr Davies said. This means that 25kg sacks of malt have to be manually tipped into a mill, that crushes them. Kegs are also filled by hand, and spent grain has to be carried to the back of the building for disposal.
That being said, it produced 300,000 litres of beer last year, and aims to up the figure to 350,000 litres by the end of 2016.
2) The brewery experiments with many local ingredients
At the corner of the brewery is a dedicated segment for pilot brews. "We are always open to brewing with different ingredients including organic," Mr Davies said. "Quietly, we are considering brewing an Asian fig porter," he added. These special brews feature at events like Beerfest Asia.
It is currently creating a small batch brew for the Kranji Countryside Association, to be served at the 27th Commonwealth Agricultural Conference in November. This will showcase ingredients such as lemongrass and passionfruit.

3) It is the creator of the Singapore Blond Ale!
One of the brewery's flagship concoctions is the Singapore Blond Ale. The tangy drink contains ingredients such as calamansi lime and pandan leaves. The brew has been bottled and is also available on tap at over 40 locations, including Timbre @ The Arts House.
Know of any other great local businesses? Write to us at enquiry@aerinle.com.
---
Tags: #aerinle, #beer, #brewery, #lifestyle, #local, #organic, #singapore
---
We are a news and resources marketplace for those seeking a healthy, organic lifestyle. Aerinlé aims to provide comprehensive articles for natural living.