After clocking a heavy mileage over the weekend, we've come up with a list five outdoor spots you shouldn't ignore to catch 'em all.
Here's the thing about Pokemon GO. You either love it, or resent how hordes of players are walking around, bumping into you while being fixated on their phones (cue: disappointed look when they realise that you're human and not a prized Pikachu).
Worse still, when a secret nook becomes campground for dedicated players. Well, we are guilty as charged – the Aerinlé team was out catching Pokemon all weekend. We visited tons of Singapore outdoor spots: parks, park connectors, jetties, you name it, and covered hundreds of kilometers in total.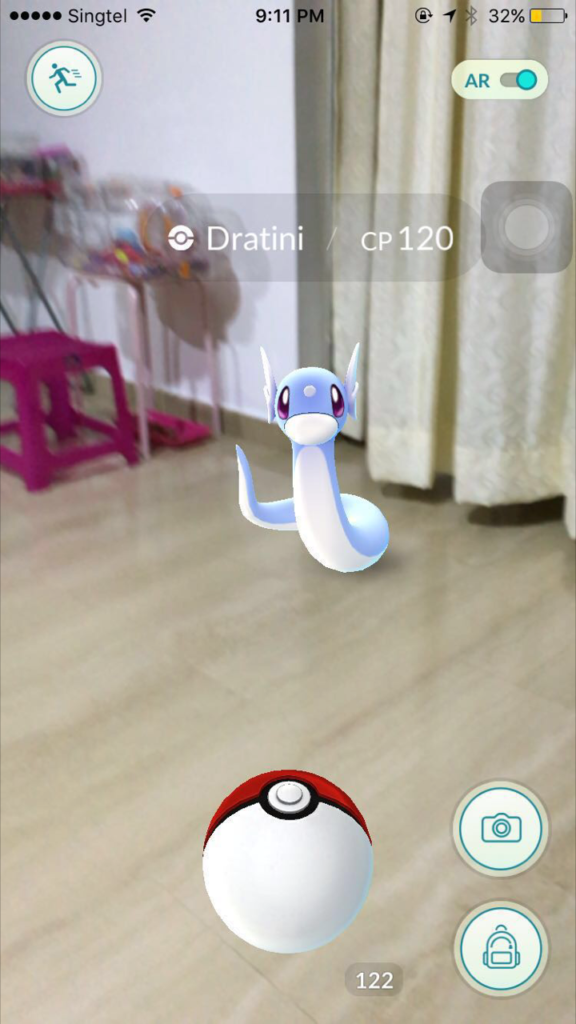 Not all of us are lucky enough to find a Dratini at home!
These five spots are worthy of a repeat visit:
1) For late night hunting: Woodlands Waterfront Park
Make sure your transport is settled before heading down to this secluded spot. We spent two hours there on Saturday night and were in good company. There were multiple lures at Pokestops, Pikachu sightings and a gym conveniently located at the park's entrance.
Bring a mat, settle on the few benches available or stroll down the long jetty for some cool catches. The halal Rasa Istimewa Woodlands Waterfront Restaurant is open till midnight if you're feeling peckish.
Pokemon pickings: Cubone, Ponyta, Horsea, Psyduck, Tentacool, Krabby, Shellder, Slowpoke and a Cloyster that ran away.
2) Outdoor gym battle seekers: Chinese Garden
Note: There are many better spots to fill up your Pokedex. But if you are itching for a gym battle and haven't been able to secure one in the CBD, visiting Chinese Garden at off peak hours is a good bet. Almost every pagoda here is a gym. During peak hours though, large groups of players arrive via MRT so your chances may dwindle.
Pokemon pickings: Pinsir, Weedle, Venonat, Bulbasaur, tons of Magikarp and a Vaporeon that ran away.
3) Fit in a workout: MacRitchie Reservoir Park
Tackle the trails at MacRitchie to hatch those 10km eggs. When you need a break, the area in between the pyramid net and yellow and blue mural is a great spot. It's close to a roundabout and the memorial pillar. Expect regular lures and a truckload of water Pokemon.
Pokemon pickings: Dratini, Magikarp, Seaking, Kakuna, Slowpoke, Meowth, Oddish and some stray Eevees.
4) Our overall favourite haunt: Alexandra Canal Linear Park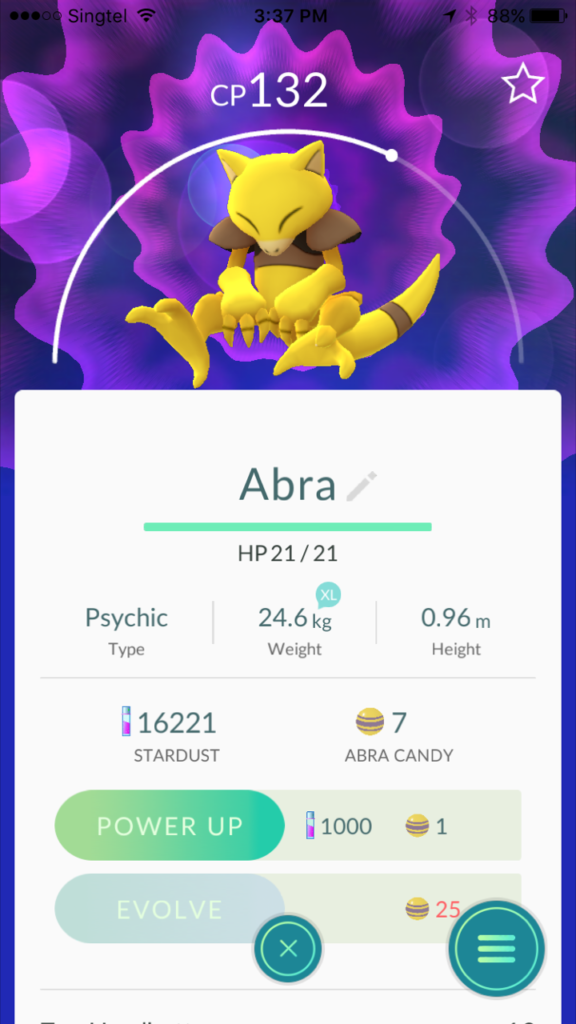 Close to the linear park, a sweet hunting trail stretches from Kay Siang Road to Margaret Drive in the early evening. A two-hour trek got us a substantial haul of Pokemon including the elusive Abra. When we visited the area, coffeeshops were situated near Pokestops with lures. Grabbing dinner was a happy hunting affair!
Pokemon pickings: Abra, Fearow, Eevee, Drowzee, Clefairy, Oddish, Squirtle and an Omanyte that ran away.
5) Finally get that Gyarados: VivoCity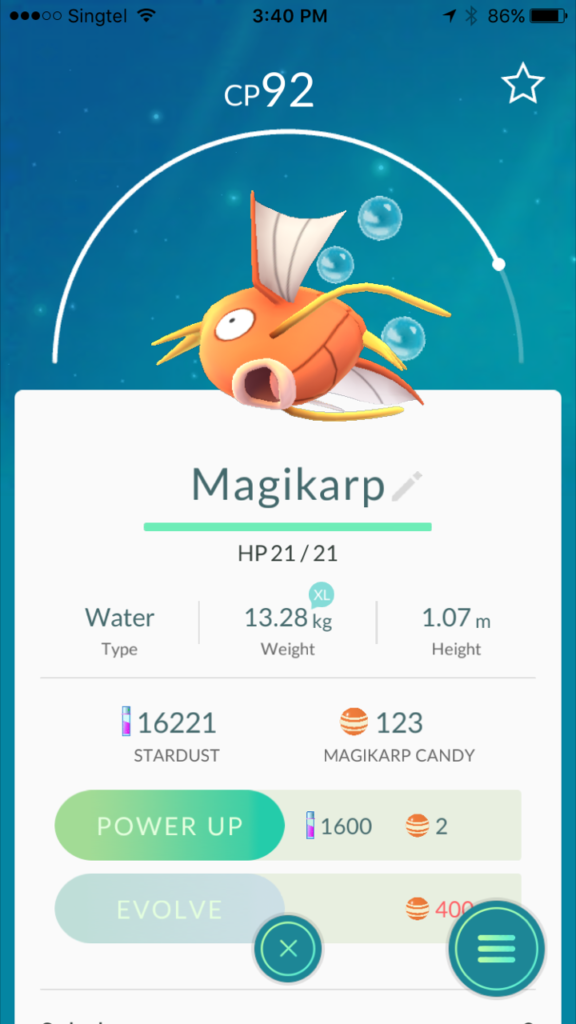 We know about the nest at Marina Bay Sands, but the outdoor space of VivoCity that's close to the Sentosa Boardwalk gets our vote. Pokemon lures are aplenty, and there's a large selection of food and beverage outlets to fuel up. This spot set us on the path of getting 400 pieces of Magikarp candy.
Pokemon pickings: More Magikarps than you can handle, Dratini, Pidgeotto, Raticate, Psyduck and Goldeen.
What are your favourite outdoor spots for catching Pokemon? Share them with us at enquiry@aerinle.com.
---
Tags: #aerinle, #fitness, #lifestyle, #outdoor, #pokemon, #singapore, exercise
---
We are a news and resources marketplace for those seeking a healthy, organic lifestyle. Aerinlé aims to provide comprehensive articles for natural living.